Like my shout-out to the 90s?
Iowa friends, I will speak and sign books at the 2017 Montezuma All-Iowa Writers' Conference September 16, and I'd love to see you there!
Writers, if you want to submit a story for their fiction contest, here's the deets:
First place prize is $100, 2nd place is $50 and third is $25. The rules are: 2500 words or less, 1 entry per person with a $5 fee per entry. Entries must be postmarked by September 6. Winners will be announced at the conference, but you don't have to attend to enter or win. Entries need to be mailed to: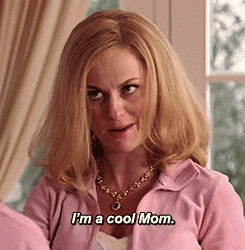 In other news, I've FINALLY found a renewed passion and energy to finish up Fourteeners, the last Hydraulic book in my trilogy. It only took a re-write of half the book, becoming a foster parent, and installing a playset in our backyard so my pile of kids can play together while I write all summer on my deck (although, even as I write this, I've told one child to leave his pants on and another not to kick people in the head). Needless to say, our household is busy and exhausting, but amazing. I'm making the last 40 pages "pretty" and in the next couple of weeks when I finish the 2nd draft (knock on wood), I'll share an excerpt.
I've missed this, the creativity, the interaction with readers.